CUSTOMER SERVICE WEEK PROMO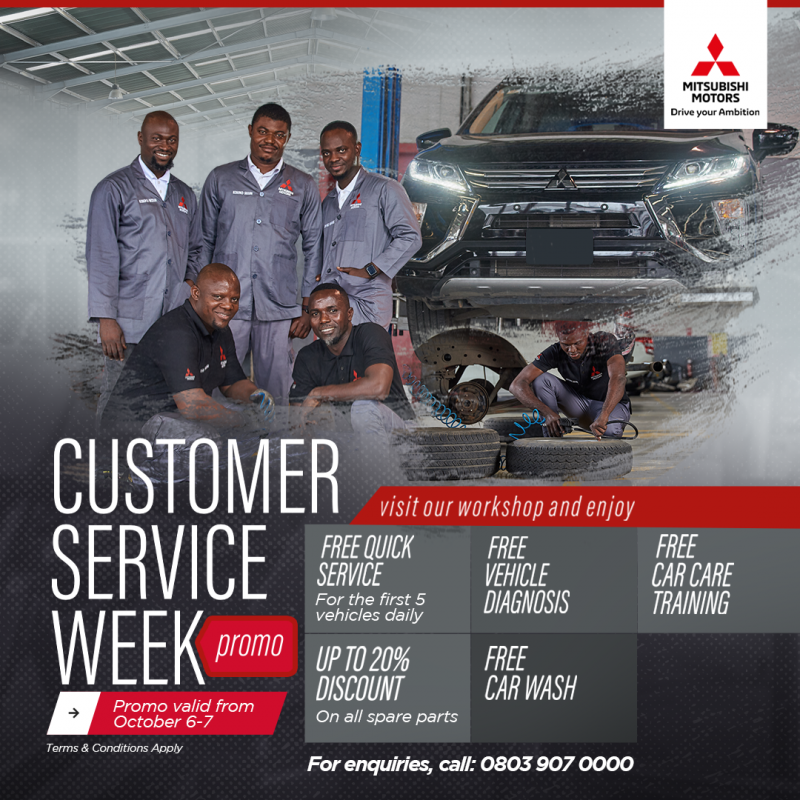 2022, October 05
Happy Customer Service Week.
As a sign of our gratitude, we will be giving out the following benefits before the week runs out:
Free quick service to the first 5 Mitsubishi car owners who visit our workshop on the 6th and 7th of October, 2022.
Your vehicle will receive a free comprehensive diagnosis.
Up to a 20% discount on all spare parts.
Free car care training
Free car wash.
Freebies
For more enquiries, kindly call 0803 907 0000.
Back to the list